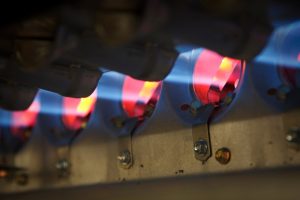 When you're having furnace troubles, your focus is typically just centered around how to fix the problem rather than understanding the source of the problem. We understand, when you're shivering in your home because you're going without heat, the last thing on your mind is researching the inner workings of your furnace system. You might not even think that understanding the cause of furnace trouble is useful, however, it can really help you avoid costly repairs in the future.
The best way to avoid a future headache with your furnace system is to understand what causes furnace problems. If you need furnace repair in Minneapolis, MN make sure that you contact our team. We're the best HVAC company in Minneapolis.
Problems to Look Out For
Watch out for these signs of impending furnace troubles:
Lack of Maintenance
A common problem that leaves your home at risk of furnace trouble is a lack of maintenance. If you've neglected having your furnace maintained for the past few years or even just this past fall, then you're putting yourself at risk for bigger heating problems. If you go without maintaining your heating system for long, you're allowing any underlying problems you're already experiencing to get a lot worse. Having routine maintenance services allows a professional to look at your system, diagnose any problems you're having early, and it keeps your heater performing as efficiently as possible.
Dirty Filters
Something that's completely in the control of the homeowner is the quality of your furnace's filter. If you have a furnace in your home, it's important to switch the filter in your furnace system at least once a season. A dirty filter in your home can cause your furnace to perform under capacity and can cause discomfort in your home.
Short Cycling
Even though you're probably not paying conscious attention to the rhythm of your furnace system, you know what a "normal" rhythm is for your heating system. Something that commonly happens when your furnace is on the fritz is short cycling. Short cycling is an industry term that describes the process of your thermostat sensing it's too cold in your home, switching on your heater, your heater running for a very short amount of time, stopping, and then starting up again. If you're experiencing short cycling, it's really big warning sign that your heater is on the decline.
Go with Our Team Here at Residential Heating and Air Conditioning
Here at Residential Heating and Air Conditioning, we truly understand how to service homes in our area. We've served The Twin Cities since 1991 and throughout our twenty-five years in business, we've taken the time and care to become experts in both home heating and cooling services. Customer satisfaction is always our number one goal.
If price is an aspect deterring you from calling a professional furnace company, make sure that you contact our team. We have promotions to make any home service you need feasible here in Minnesota.
If you're having trouble with your furnace system and you need service, contact Residential Heating and Air Conditioning as soon as possible.