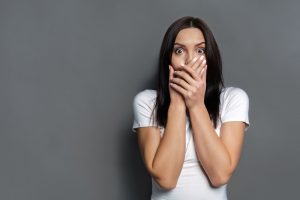 There are still a good number of older heating systems that can be found in Minneapolis and the surrounding areas. One of those older systems can include the gravity furnace.
While a gravity furnace isn't in and of itself a problematic system, it can come with some complications that put your home and health at risk. Read on to find out what trouble a gravity furnace and asbestos insulation may be causing in your home.
What is a gravity furnace?
As the name seems to suggest, a gravity furnace uses gravity to heat the house. This is different than a forced-air furnace that forcibly pressurizes and blows air through the house to adjust the temperature. By contrast, when a gravity furnace burns fuel to create heat it is vented to the top of your home and, as it rises, vents throughout the levels of the home.
While many homes have upgraded to forced-air systems, there may still be homes that are outfitted with gravity furnaces. The issue is that some gravity furnaces are also wrapped in a type of insulation that has been phased out: asbestos.
How asbestos impacts this system
Back in the day when asbestos was used as an insulation material, it may have been paired with a gravity furnace. If you have a gravity furnace that is coated by a thick white wrapping, it could be an asbestos insulation layer. This is meant to help keep heat in the system and help with fireproofing.
The problem here is that asbestos is going to present a serious health hazard to anyone in the house.
Why schedule asbestos removal or a heater replacement
Asbestos used to be used in a large number of homes as insulation. It is no longer used for a very good reason. As time and technology progressed, it was found that asbestos is a carcinogen—meaning that it causes cancer and other health complications in the residents of the home that it is in.
There are still some homes that have asbestos in them or may have asbestos on their gravity furnace. This is why we provide asbestos removal in Minneapolis—to help with situations like these. There is no reason that someone should be forced to make do with an inefficient heater and a hazardous insulation material in their home when there are so many other options available today.
Gravity furnaces are not efficient systems. It is estimated that around 50% of the heat these systems create escapes outside without ever helping the comfort level. What's more, the asbestos in and around the system will end up blowing into your home which is not something you want, especially if you have loved ones who are young children or elderly.
You can reach out to our team to have your system assessed and, if needed, upgraded. We also can provide expert asbestos removal to ensure that you have a home that has insulation that won't pose a risk to your well-being.
Feel the Difference. Contact Residential Heating and Air Conditioning to schedule your heating services, insulation services, or anything else you need.